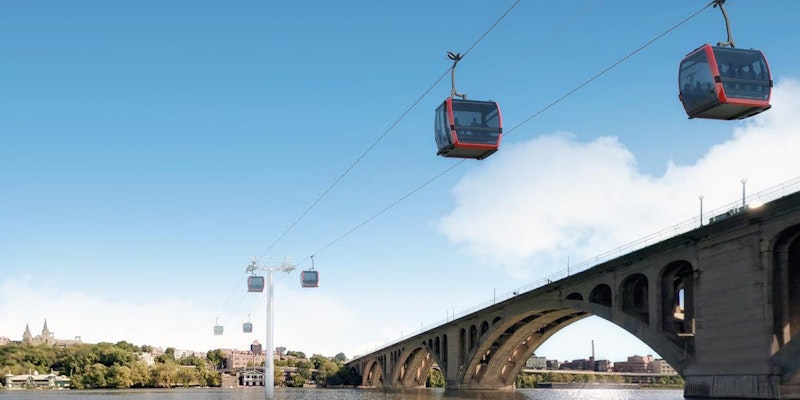 Tonight from 6:30 6:00 to 7:30 at the historic Georgetown Theater (Wisconsin and Dumbarton) the Georgetown BID will hold its second Gondola Public Information Meeting.
As previewed a bit by DC Urban Turf, the study is likely to announce that the idea is feasible and would probably entail building a station at the Key Bridge Exxon location. The idea would be that when a condo gets built there, a gondola station would be incorporated into the design. Of course Eastbanc just sold this property to an Arlington developer who doesn't sound super excited about the idea. So we'll see!
Anyway, if you love the idea, hate it, or just want to learn more, come on out tonight and see what they have to say.