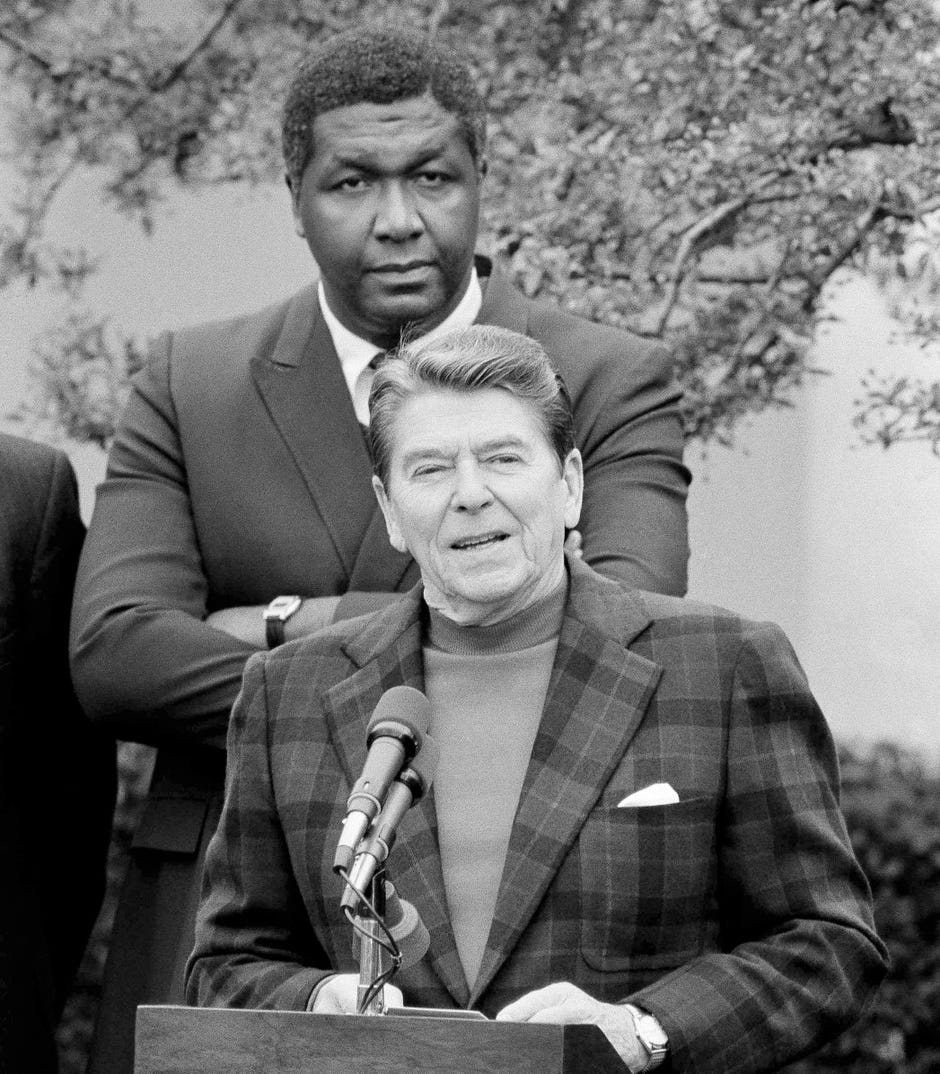 In light of the passing of the great Morgan Wootten, GM wanted to revisit the time Wootten faced off with the also great John Thompson in the Greatest Game Never Played:
GM was reminded of a fantastic article from Deadspin a few years ago by the great DC writer Dave McKenna. It is all about the decades-long grudge between John Thompson Jr., the legendary Hoya basketball coach, and Morgan Wootten, the equally legendary basketball coach from Dematha high school. And perhaps the most pointed moment of the rivalry took place at the Jelleff Boys and Girls Club here in Georgetown.
As the article explains, Wootten was already a legend when Thompson, a DC native, took over the coaching job at St. Anthony's high school in the late 1960s. Thompson was quickly successful at building a program at St. Anthony's, and Wootten allegedly wasn't interested in doing anything to help Thompson. The story goes that Wootten actively undermined Thompson and took steps to avoid playing St. Anthony's.
But eventually he couldn't avoid it any longer, and a DeMatha team was scheduled to play a St. Anthony's team during the summer basketball league at Jelleff. As McKenna writes:
Finally, after a year of news stories about their avoiding each other, Thompson and Wootten agreed their teams would play in a Jelleff Summer League game scheduled for 8:30 p.m. on June 30, 1970. What actually transpired that night, however, is remembered as the low-water mark of the Thompson vs. Wootten feud, the effects of which were felt for decades.

The Greatest Game Never Played, is what the folks who showed up dubbed it…

The size of the crowd varies depending on who tells the tale, but everybody agrees that several thousand people lined the outdoor court at Jelleff.

But Thompson pulled what was either a dick or a genius move, depending on your perspective: To the shock and horror of the courtside mob, he sat the real St. Anthony's squad and sent a gaggle of non-playing students out to face DeMatha's legit squad. Wootten's team didn't take it as a joke, either, and pummeled Thompson's putzes 108-26…

Thompson explained that he pranked Wootten as revenge for his actions to keep St. Anthony's down; Thompson said getting St. Anthony's removed from tournaments that season "deprived my six seniors of one of the most meaningful experiences in their lives."
It was an epic prank, and one that reverberated for decades. McKenna wrote the article in 2017, shortly after the firing of Thompson's son John Thompson III as coach of the Hoyas. At the time, several names were being floated as a replacement, including a couple Wootten-coached candidates. Even in 2017, it was viewed as an insult to the Thompson family to even consider a candidate associated with Wootten.
Of course, they didn't get hired. The great Hoya Patrick Ewing was hired instead. He hasn't really improved the Hoyas' prospect much, but at least he's not a living rebuke to the family that made Hoya basketball what it is. It's a great story and you should read the whole thing.