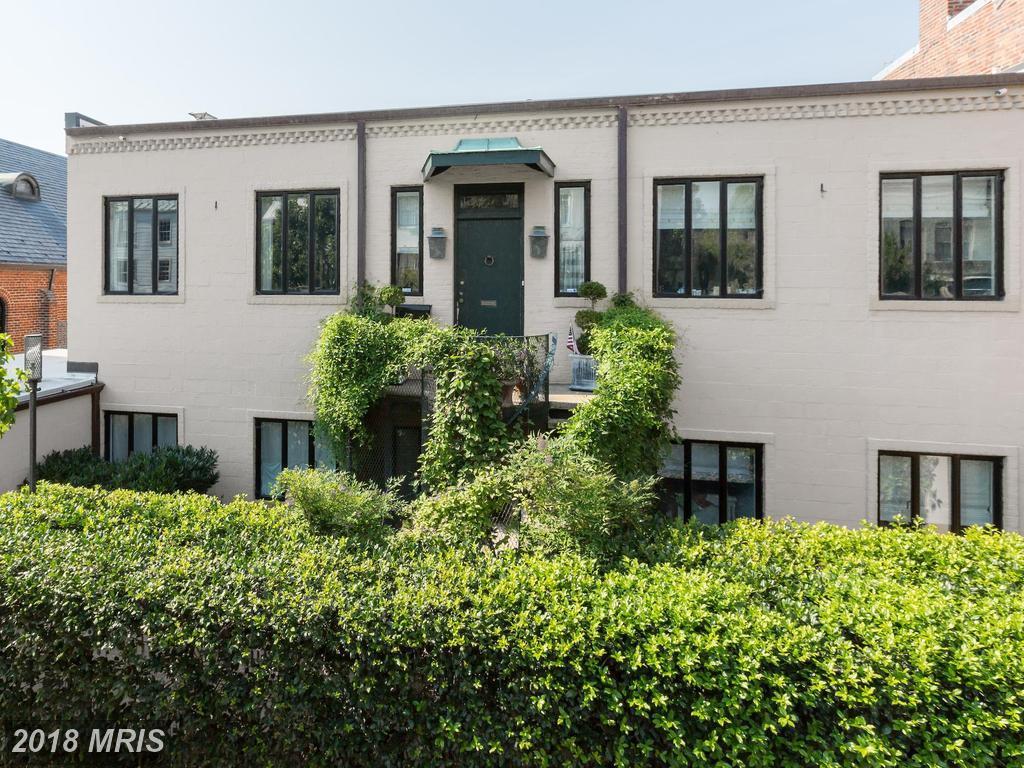 Right now you have a rare chance to buy a house that is both famous for what it looks like and what happened in it. It's Joe Alsop's former house at 2720 Dumbarton St. and it can be yours for a mere $5,990,000.
The house is first famous for what it looks like, and that is like practically nothing else in Georgetown. The stark modern appearance, achieved with cinder blocks instead of bricks, was said to have so horrified the neighborhood that it led to the passage of the Old Georgetown Act. Here's what the Georgetown Ladies' Social Club had to say:
The excerpt touches on the other thing that makes this property famous: that it was journalist Joe Alsop's house for decades and the scene of countless legendary dinner parties and conversations between the titans of Washington politics. It was the main stage of the famous "Georgetown Set" and as vividly retold in the book of the same name, Presidents, Secretaries of State, generals, editors in chief and others charted the course of the Cold War over cocktails within its walls.
While it was Alsop's it was well known for its eclectic furnishings. As you can see from the virtual tour, it has changed a lot over the years, but has maintained a quirky sense. (GM can't believe that the Washingtonian magazine featured this tour, but didn't mention the home's unique history).
It's only had a couple owners since Alsop died in 1989 (he actually died at the home). Will you join this exclusive group?