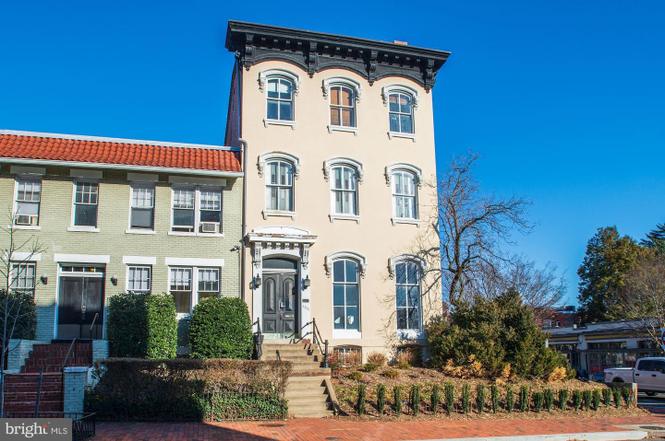 Delta Phi Epsilon–Georgetown University's foreign service-themed fraternity–is selling the house it has long occupied at 3401 Prospect St. It can be yours for $3.9 million.
As is.
And "as is" seems to include a lot of crap the fraternity is leaving behind:
(When a house is sold "as is" and they don't even bother to clean up the dishes, that's probably a bad sign.)
As a "professional" rather than a "social" fraternity, this house was not quite the Animal House. But few houses lived in by students for decades don't need significant work.
The fraternity itself has an esteemed history, but it's run into a lot of trouble more recently. The entire undergraduate board resigned and ceased all chapter activities in 2018 in response to allegations of sexism and bigotry against the organization's national general secretary, Terrence Boyd. It's unclear whether this sale is as a result of that, but either way it would appear the fraternity's presence in the house will be no longer.
Several large rather dilapidated buildings have been sold, renovated and flipped in recent years nearby this property. For instance, the apartment building caddy corner to this property was in shambles before being spiffed up a few years back. Will a developer bite at that price though? We'll see…