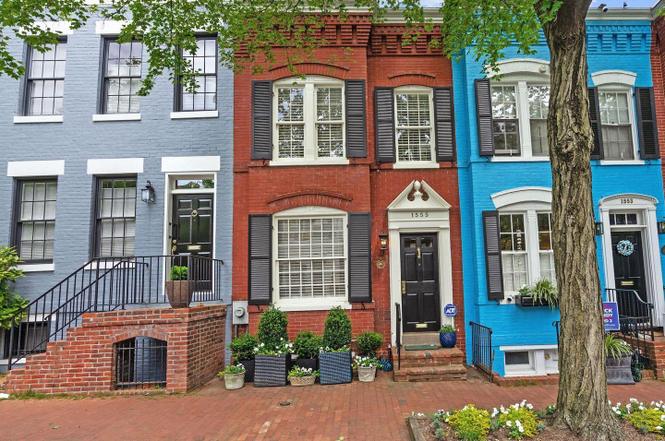 Have you always wanted to live next to an obscure neighborhood blogger? Of course not! But here's your chance anyway: GM's neighbor's house is for sale.
The house is the red one above. (GM's is the blindingly blue house next door.) It's a lovely little two bedroom rowhouse with a pleasant garden:
By the way, that tree behind the red carriage house above is an absolutely beautiful cherry tree:
GM would be remiss not to mention that his daughter has specifically requested that the new owners also have an 8 year old girl, but understands that that is a tall order.
It's all yours for $1.25 million.