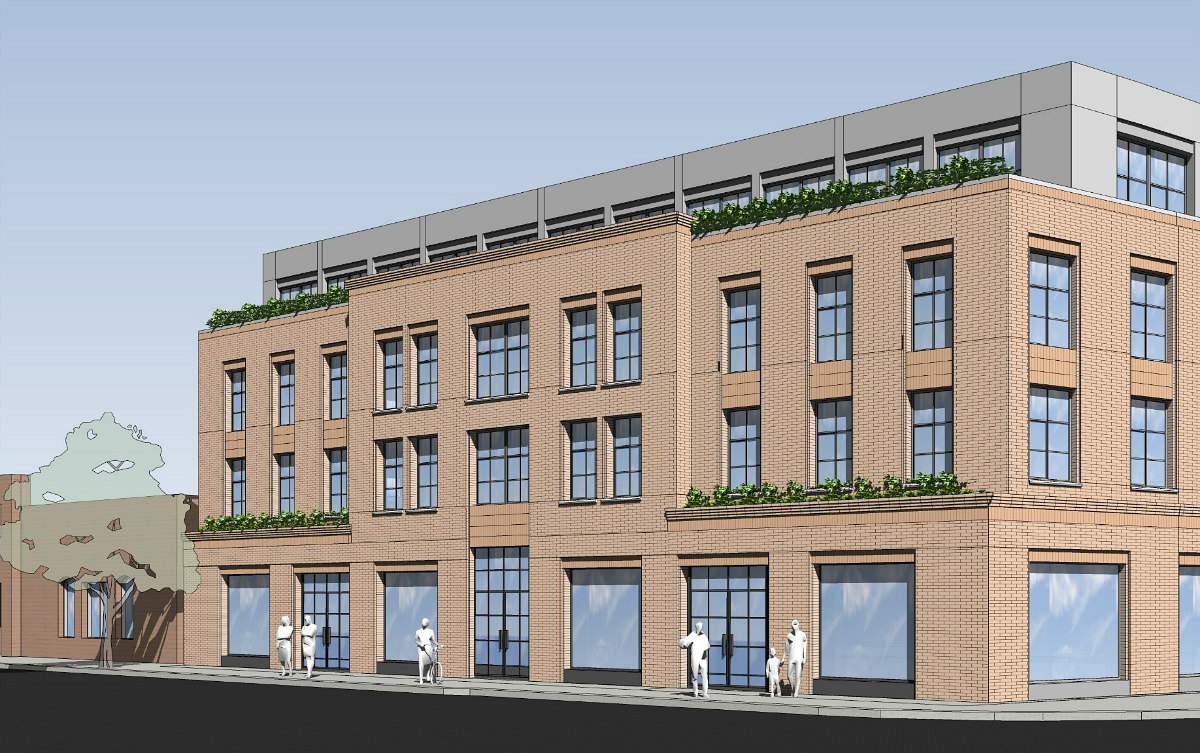 DC Urban Turf reported this week that a new apartment building is being proposed for the corner of 1805 Wisconsin Ave., just north of  S St. The new building would occupy the lot currently occupied by the Sherwin Williams paint shop, the vacant space next door, and the adjacent parking lot.
DC Urban Turf reported that the proposed building would have 35,000 square feet of residential space (no word on how many apartments that would consist of). It would also have 10,000 square feet of retail space on the first floor.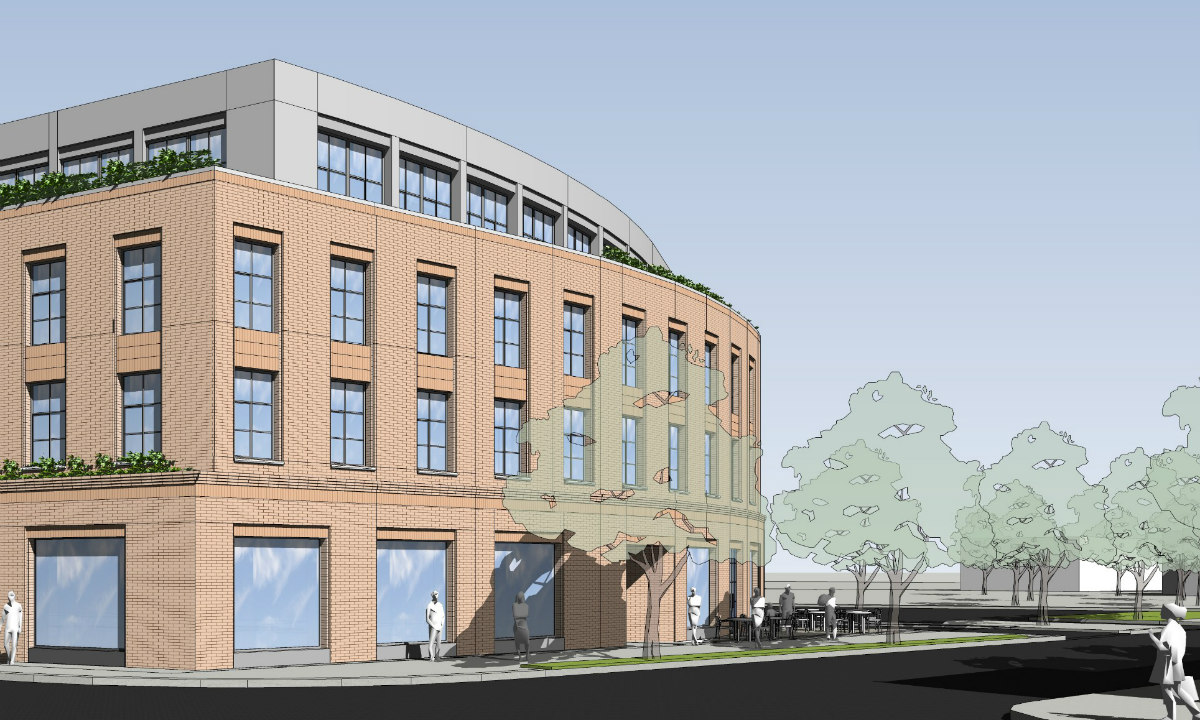 As GM has written about previously, this stretch of Wisconsin Ave. trails most other parts of Wisconsin in terms of economic activity, with storefronts remaining vacant for years. Adding more residents will inject much needed demand, which will hopefully encourage more stores and restaurants to take over those vacant spaces. Moreover, there is a housing crisis in DC. It's easy to scoff at the idea that adding (likely) expensive housing in Georgetown will help address that, but that's misguided. Every unit added in Georgetown relieves pressure on the housing markets in other neighborhoods, which relieves pressure on yet another set of neighborhoods, and onward from there.
That said, these initial renderings are not exactly blowing GM away. But they will likely get revised heavily long before final approval, especially considering that they will likely face pushback for the size of the project. Time will tell.